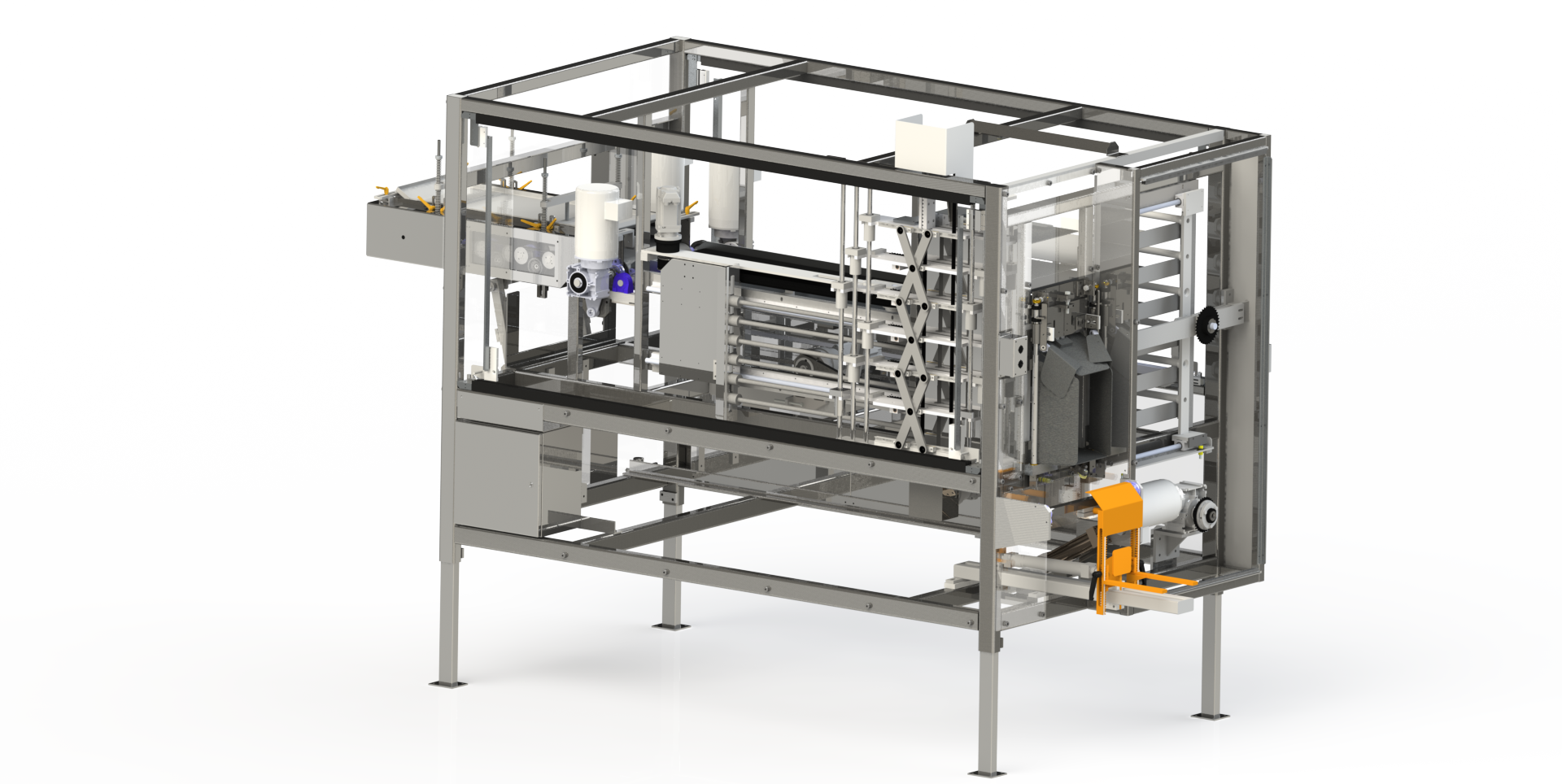 Case Packers for Vertical Bag Orientation
Consistent and reliable case packing requires an innovative and simple approach. Emerald integrates years of experience into every piece of equipment to provide rugged construction complemented with state-of-the-art technologies.
Our Dash Series of case packers is designed for bags that are cased in a vertical orientation. We offer several models of the Dash Series to fit your specific needs and application.
Dash Series Features

Dash Series Construction

Vertical Bag Orientation
Speeds up to 60 bags/min (1x6)
Speeds up to 75 bags/min (2x6)
Quick-Adjust Chair & Mandrel
Centerline Changeover
Ethernet Communication
Easy-To-Use Operator Interface with 'On-Board' Help Screens

Dash II features Servo Staging and a Servo Case Loader

Dash III adds a Servo Collapse

Dash IV adds a Servo Transfer

Dash VP comes without "shelves"

Heavy-Duty Frame & Manufactured Parts
Powder Coating Finish
Wash-Down Options
Allen-Bradley Controls Standard
U.L. 508 Listed
Quick-Disconnect Field Devices
Easy-Access Lexan Guarding
OHSA-Approved Safety Design
Stainless Steel Packaging Available