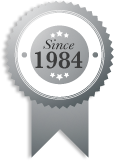 "They understand what is driving business results. Our relationship with them has been a total win-win!"
"Lear & Pannepacker, LLP is just the best company I have ever hired!  Never have I experienced any professional services firm "learn" my business more quickly and effectively."
"I am convinced if Eric Lear was aboard the Titanic, the ship would have missed the iceberg completely and would have made it to port."
"They provide peace of mind by competently handling your finances, allowing you to concentrate on expanding your business; it's a perfect partnership."
"Eric, Scot and all of the employees of Lear & Pannepacker, LLP have always provided excellent accounting services in a prompt and professional manner."
"Lear & Pannepacker, LLP has been our auditor for over ten years. The first year they performed our audit they offered suggestions on how to improve our internal controls that were easily implemented. Unlike many, I rather look forward to our annual audit."
"We have worked with other auditors, but have not found another firm to be nearly as professional, reliable, and trustworthy as Lear & Pannepacker, LLP!"
"Our extended family has used Lear and Pannepacker for accounting and tax services for about two decades. They have always been responsive, helpful, thoughtful and fun to work with."
"As our company has grown, Lear & Pannepacker, LLP has helped us to improve our financial and accounting systems and reporting. Hiring L&P has been a great investment for us!"
"The entire firm, from the partners to the staff accountants to the administrative personnel, works as a team and go out of their way to help."
"Our account manager, Steve, exemplifies the hard work, reliability, efficiency, and integrity that are the hallmarks of this firm."
"Lear & Pannepacker, LLP has performed numerous business valuations for us, and I have come to depend on them for complete, accurate and timely results. I would recommend them without hesitation!"
"I am delighted to say that Lear & Pannepacker, LLP was initially retained pro-bono, as they had gifted us their accounting services to get us started as a non-profit. The service we received was stellar: prompt turnaround, accurate work, forward-thinking!"
"I have worked one-on-one with L&P's team of professionals and together we have been very successful in meeting our mutual clients' needs and goals. I trust the firm implicitly!"
"We have been clients of Lear & Pannepacker, LLP since 1984, and this accounting firm has been a great liaison, dealing with all levels of the tax code, various auditors, and related matters."
"When you're looking for accountants who not only know their jobs but really care and are genuinely trying to help, they are the people to go to!"
"Lear & Pannepacker, LLP is a perfect match for new high tech start-up businesses because they understand the special needs of small companies."
"Lear and Pannepacker, LLP is one of the most competent, responsive, and professional firms in New Jersey!"
"L&P truly have their client's best interests at heart and are 100% invested in their clients' success. We consider them part of our "family" for the last twenty eight years!"
History
Eric Lear founded Lear & Pannepacker, LLP in 1984, opening the first office on Nassau Street in downtown Princeton. Eric's goal was to establish a firm of accounting professionals that emphasized outstanding client service and community involvement and worked proactively to meet its clients' financial and business planning needs.
Gary Pannepacker worked with Eric early in his public accounting career, joining the firm in 1988 as its tax partner. Eric and Gary developed a teamwork approach to meeting client needs and solving even the most complex financial challenges, offering a combination of strategic business planning and detailed implementation to a growing family of entrepreneurial clients.
Scot Pannepacker joined the firm in 1989, becoming partner in 1999. After the unexpected passing of Gary that same year, Scot helped carry on the tradition of excellence established by Eric and Gary.
Lear & Pannepacker, LLP developed a reputation in the greater Princeton market as a boutique firm of accounting professionals, customizing professional services to meet the individual needs of clients. Unlike many other accounting firms, Lear & Pannepacker, LLP resisted diversification into insurance and investment products, preferring to emphasize high-quality, specialized accounting services.
The firm takes a true team approach, collaborating with other professional advisors, while maintaining a dedicated focus on accounting and tax needs, to ensure clients are achieving their personal and financial goals.
Lear & Pannepacker, LLP has a proud tradition which emphasizes quality over quantity. Our growth plan has been tempered by this standard, as we invest time and training to bring you a team of dedicated experts to better meet your entrepreneurial needs. However, from time to time we meet professionals in our industry who manage local practices using this same guiding principle, and we have been fortunate to add their collective experience and wisdom to our team.
In July 2006, the practice of Joanne Linda Waxman, PA joined Lear & Pannepacker, LLP. The firm principal, Joanne L. Waxman, PA, merged with our firm with the intention of expanding the staff and expertise of her practice for the overall benefit of her clients. Joanne also strongly believes in the importance of ensuring her long-standing clients would remain in a comparable practice when she decided to retire "down the road." Our collaboration continues to be successful, as Joanne remains a part of our team, and with her guidance has expanded our practice to provide estate administration and related support services.
In January 2013, the firm of Hanlon, Buxton & Associates, LLP joined Lear & Pannepacker, LLP. The principals, Joseph Hanlon Esq. and Melody Buxton CPA, had chosen us with the desire that their "family" of clients would be served by a group of like-minded professionals to provide additional expertise and professional support in anticipation of Melody's retirement. Regrettably, Joe passed away unexpectedly in May 2013. Melody retired in October 2013, but remains of counsel to the firm. We remain committed to continuing their legacy of service by maintaining their dedication, proactive planning, and sense of responsibility to client services.
In January 2014, the firm of Vizzini & Marcucci, LLC joined Lear & Pannepacker, LLP. The principals of the firm, Angelo R. Vizzini, PA and Joseph J. Marcucci, Jr. PA, have an expansive tax practice and have served the Hamilton, Mercerville, Trenton and Bucks County area for over thirty-seven years. Ang Vizzini brings expertise as a former senior employee of the New Jersey Division of Taxation, and Joe Marcucci Jr. specializes in both tax services as well as serving as the part-time CFO for a number of local volunteer fire companies. Ang and Joe plan to continue working with Lear & Pannepacker, LLP and are excited to help develop business for our new Hamilton, New Jersey, office as we launch the new year.
Today, Lear & Pannepacker, LLP is established as a top-tier New Jersey accounting firm, proudly serving the entire North and Central Jersey region, including Princeton, Hamilton, West Windsor, Hillsborough, Lawrenceville, Hopewell, and Trenton.
Since their start, the Lear & Pannepacker, LLP team has understood the value of building solid, sustainable relationships with clients based on mutual trust. They have found a way to combine the ethics and objectivity inherent in accounting firms with the creativity and tech-savvy know-how demanded by today's top clients; providing modern solutions to modern problems with old-fashioned integrity.