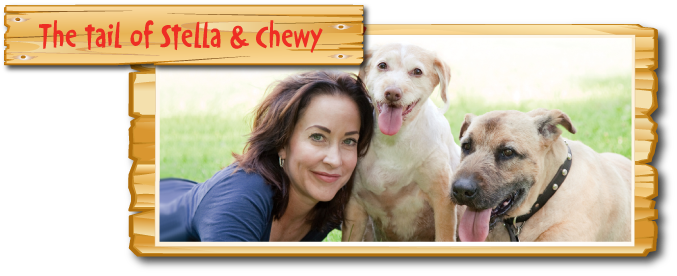 When I rescued Chewy from an animal shelter, he was a severely sick pup. I put him on a raw meat diet upon a veterinarian's advice. Chewy recovered and he and his best friend, Stella, thrived on this diet.

My experience with Chewy taught me that the right food (and a lot of love) can promote a pet's health and well-being. But, the more I learned about animal nutrition, the less I could understand why there wasn't a commercial product as good as what I could make at home. So with the help of veterinary nutritionists, I created Stella & Chewy's.

Thanks for taking the time to meet Stella and Chewy, and finding out about our dinners and treats. If you decide to give our products a try, please contact us at speak@stellaandchewys.com. We'd love to hear from you!


Marie Moody, Founder & President
Our Commitment to Animal Welfare
Today, you can find Stella & Chewy's products in pet and specialty stores throughout North America and on many online outlets. But no matter how big our growing business gets, we'll remain firmly committed to improving the health and happiness of pets. We're not only striving to make a difference in the quality of life of your pet, but to save the lives of less fortunate dogs and cats. To that end, we donate a percentage of our annual profits and products to animal rescue groups and no-kill animal shelters. For information about the organizations we actively support, click here.