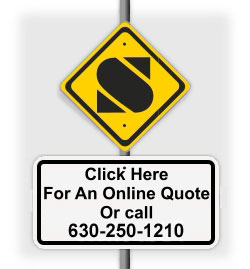 fax: 630-735-2341
Let Us Protect Your Parking Lot Asphalt With Our Award Winning Asphalt Maintenance System!
Suburban Sealing Service, Inc. has over 15 years of experience professionally restoring and maintaining commercial and residential properties. Our system provides long-lasting protection that will withstand the abuse of weather and high volume daily traffic, which in the long run extends the life of your asphalt. In addition to restoring your asphalt to like-new condition, Suburban Sealing Service, Inc. also provides other necessary services to maintain your pavement:
Hot Crack Sealing
Cold Crack Sealing
Patching
Parking Lot Paving
Resurfacing
Infrared Patching
Sealcoating
Striping
Parking Lot repair
Commercial Paving
The mission of Suburban Sealing Service, Inc. is to provide complete customer satisfaction with honesty and integrity in every aspect of our work. Our exceptional quality workmanship, reliability, competitive pricing, attention to detail and customer service are our top priorities. This mission has allowed us to establish and maintain long-lasting customer relationships, while serving our current and new customer base.
Based in Itasca, Illinois, Suburban Sealing Service, Inc. has a National footprint, and can maintain your pavement anywhere in the country. If your company has multiple locations and is looking to establish or maintain a consistent asphalt maintenance program, Suburban Sealing Service, Inc. will deliver!
WHAT DOES PROFESSIONAL SEALCOATING INVOLVE?
Asphalt sealing goes a long way in enhancing the aesthetic appeal of a parking lot and surrounding entrances. When you hire our reputable paving company, you can expect to be treated professionally by experts in our field. We provide the highest level of customer service and consistent best practices to ensure your property is protected, clean and well-maintained. Superior sealcoating not only looks great, but also provides the necessary protection to a parking lot surface from erosion and other elements.
As stated before, we offer a complete range of services starting from asphalt striping or crack sealing and extensive damage repair. If you notice any kind of chips or cracks - regardless of their size - it is imperative you call us right away so we can check the damage and prevent it from spreading further. Don't make the blunder of ignoring these signs, as it might cost you a hefty amount of money later on for repair or replacement.
WHY SEALCOATING FROM SUBURBAN SEALING SERVICE, INC.?
Don't worry about your asphalt...We've got you covered!
With over 15 years of experience in professional asphalt maintenance, we are well-known for the following and more:
Highest quality asphalt paving, repair, sealcoating, resurfacing, etc.
Extensive knowledge and experience
Established relationships with national accounts
Superior Customer Service
Cutting edge training, products and equipment
Consistent best practices
Competitive volume discounts and generous pricing structure


For a free estimate, please contact our office at your earliest convenience. Receive a 10% discount if a contract is signed before the beginning of the season (May 1st).