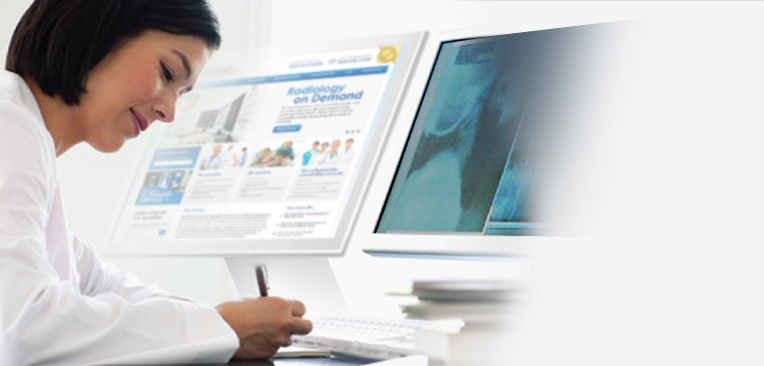 Teleradiology and On-Site Radiology Solution 24/7/365 in all 50 States!
Teleradiology Info
Teleradiology market
Approximately 600 million radiologic procedures were performed in the United States in 2006, a highly significant increase since 1993 when approximately 300 million procedures were performed. There are approximately 10,000 CT scanners and 10,000 MRI scanners in the United States. There are approximately 6,000 imaging centers in the United States and a similar number of hospitals where these procedures are performed.
It is estimated that the growth in the number of radiologists is in the 1.5% to 2% range compared to a 6% to 12% growth in volume of imaging studies. There is a shortage of radiologists which is not easing. The shortage of well-qualified subspecialists is especially acute. This has created delays in turnaround time for many imaging centers.
Teleradiology benefits:
Reduced cost- Radiology expenses are converted from fixed to variable costs. Efficiency is significantly increased.
Expertise- Ability to access subspecialty radiology experts.
Advanced technology- Ability to access the most advanced integrated PACS/RIS/Dictation/reporting solution on the market.
Increased coverage- Coverage for less desirable work is provided for less than the cost of having a group member read cases during nights and weekends.