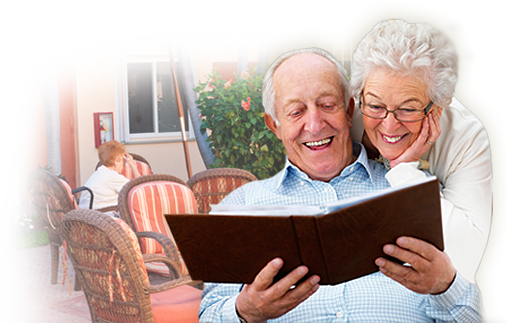 Assisted Living in Pompano Beach
Vizcaya by the Sea invites you to discover a Standard In Assisted Living in Pompano Beach. Our approach to Assisted Living is designed around you, your comfort and peace of mind. We deeply care about your history and routines, your likes and dislikes. Our goal is to give you customized personal attention. At Vizcaya by the Sea, it's all about you.
Vizcaya is a breathtaking community, surrounded by lush, tropical landscaping, located across the street from the sparkling blue Atlantic Ocean. Our unique and exciting location near the ocean, shopping, dining and entertainment provides endless opportunities for our residents.
Vizcaya is a state-of-the-art building, richly designed interiors. In our Assisted Living community you will find kind, loving, competent caregivers who truly care about your well being, as well as outstanding host of services.
Dining at Vizcaya is a real treat. We offer delicious and nutritious meals with endless menu choices prepared by our fabulous chef.
At Vizcaya giving our residents an exciting and healthy social life. The activities and events calendar is filled with fun. We offer daily exercise, arts and crafts, bingo, live entertainment, barbecues and parties for our residents and their loved ones, among other dozens of activities. Our Assisted Living has a stimulating and exciting environment causing the residents to blossom.
At Vizcaya our dedication to our residents ensures them comfortable and happy life.
Become a member of the Vizcaya family. We are waiting for you.