In this article, I would like to discuss the most popular editors (IDE) which help us to develop faster and more efficient
What is Editor (IDE)
According to Wikipedia, IDEs are designed to maximize programmer productivity by providing tight-knit components with similar user interfaces. IDEs present a single program in which all development is done. This program typically provides many features for authoring, modifying, compiling, deploying and debugging software. This contrasts with software development using unrelated tools, such as vi, GCC or make.
One aim of the IDE is to reduce the configuration necessary to piece together multiple development utilities, instead providing the same set of capabilities as a cohesive unit. Reducing that setup time can increase developer productivity, in cases where learning to use the IDE is faster than manually integrating all of the individual tools. Tighter integration of all development tasks has the potential to improve overall productivity beyond just helping with setup tasks. For example, code can be continuously parsed while it is being edited, providing instant feedback when syntax errors are introduced. That can speed learning a new programming language and its associated libraries.
Some IDEs are dedicated to a specific programming language, allowing a feature set that most closely matches the programming paradigms of the language. However, there are many multiple-language IDEs, such as Eclipse, ActiveState Komodo, IntelliJ IDEA, Oracle JDeveloper, NetBeans, and Microsoft Visual Studio. Xcode, Xojo and Delphi are dedicated to a closed language or set of programming languages.
1. Adobe Dreamweaver
Adobe Dreamweaver is not free. It's very expensive editor's tool but a lot of people like it.
Adobe Dreamweaver has built in code auto-complete feature. This feature allows to save time on typing. A lot of times, it is practically impossible to remember all properties/methods… Dreamweaver is your buddy and it help you to develop things quicker.
Another great feature about Adobe Dreamweaver is built in FTP client. I find this very handy and a lot of times, I configure this editor to work directly on my developer's server. A simple click in FTP client deploys my code right into my box.
Recently Adobe announced that Dreamweaver has an excellent support for mobile web development. In my opinion, I didn't find any of their mobile support impressive. In fact, I expected something more but it is what it is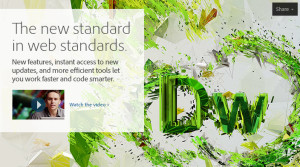 2. CoffeeCup Free HTML Editor
The CoffeeCup Free HTML editor is a text editor with a lot of potential. A lot of the features it has in the menus require that you buy the full version. The free version is a good HTML editor, but I would recommend you purchase the full version of the editor to get the real juice from this product. One important thing to note: many sites list this editor as a free WYSIWYG editor, but when I tested, you had to buy the full version to get WYSIWYG support. The free version is a very nice text editor only.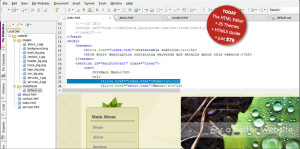 3. Eclipse
Eclipse is a powerful IDE for web applications. It has many free plugins which allow to to do pretty much any web developer task. Here is a list of plugins which I highly recommend: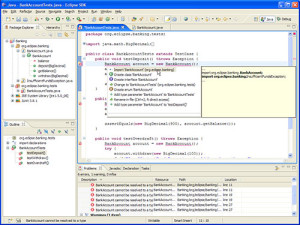 4. Netbeans
NetBeans IDE is a Java IDE that can help you build robust web applications. Like most IDEs it has a steep learning curve because they don't often work in the same way that web editors do. But once you get used to it you'll be hooked. One nice feature is the version control included in the IDE which is really useful for people working in large development environments. If you write Java and web pages this is a great tool.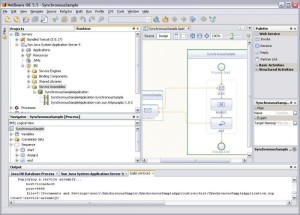 5. Komodo Edit
Komodo Edit is a lean editor with a sleek interface. You'll enjoy excellent coding in many web languages, including Python, PHP, Ruby, Perl, HTML, CSS and JavaScript.